"WANTED LIPS"

After years of research, "Wanted Lips" combine elements and techniques from around the world to create incredible, natural-looking lips. These lips have height and fullness without protrusion, resulting in a completely natural and youthful appearance. "Wanted Lips" boost confidence and self-esteem by combining beauty, desire, and self-expression all at once.
Using Juvederm® (a hyaluronic acid filler made by Allergan), we can help improve the appearance of your lips… giving them volume, projection, and pout if desired. Whether you like something like Angelina Jolie or something like Gretta Garbo, a beautiful lip appearance can be achieved with filler using Juvederm®, Juvederm® Volbella Juvederm® Vollure products.
Each person's case is unique, and treatment must be personalized. During a consultation at our Chicago location, our skilled providers will review available options and discuss realistic expectations with you.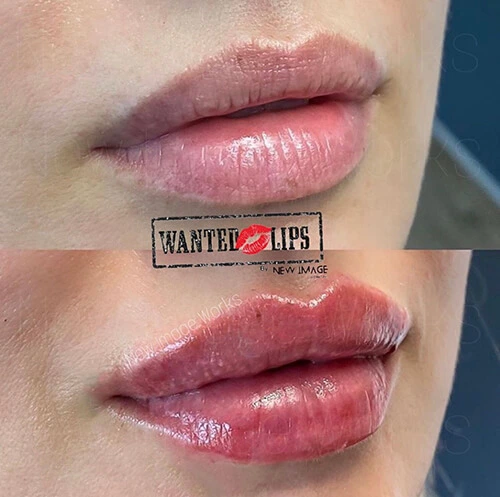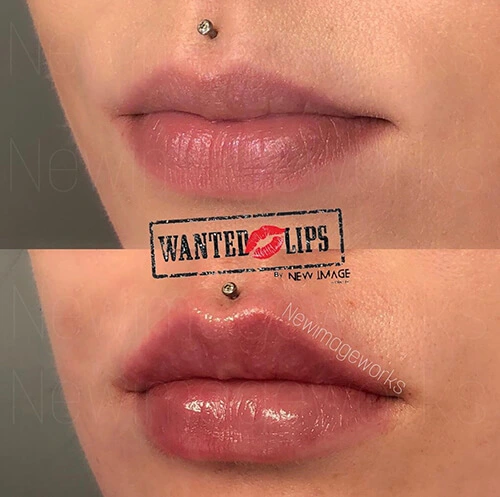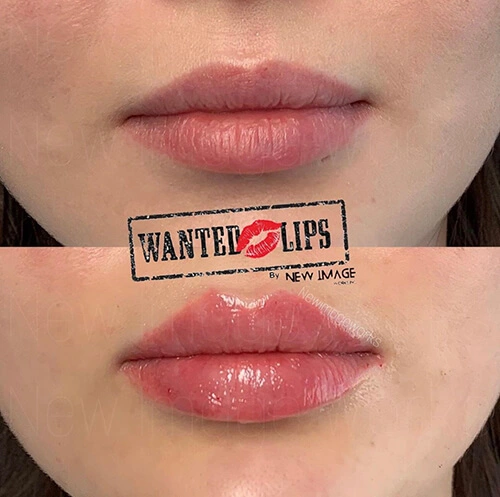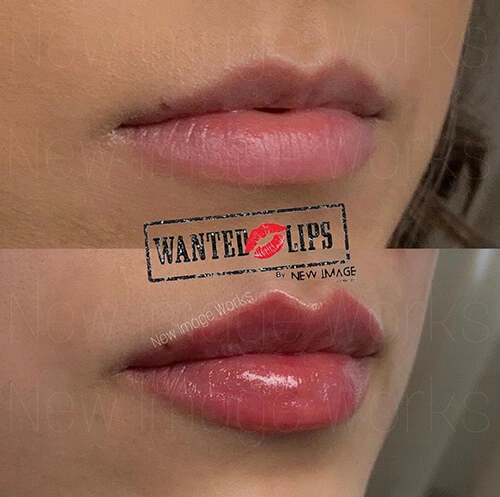 Actual New Image Works Patients. Individual Results May Vary.
THE PROCEDURE

After your consultation, we can perform a lip enhancement procedure at our Chicago location. We apply local numbing cream for a comfortable experience, even though the product itself is mixed with lidocaine (numbing medicine). Our goal is to provide the most pleasant and painless experience possible. Once the lip area is numb, we inject the filler to achieve your desired result. More than one injection session may be necessary, which we will discuss with you before and after your treatment.
Call us now for a consultation and assessment.
WE CAN DESIGN THE TREATMENT PLAN RIGHT FOR YOU!
NEW IMAGE WORKS CLIENT REVIEWS

Samar A.

"I love this spa. The people are all so nice and take care of all my needs. Little wait time, and perfect results that last. It's honestly worth it. My injector was Karissa and she is beyond phenomenal. My confidence has improved dramatically following my treatments with her and I can't thank her enough. All of the injectors at New Image Works Chicago are so nice."
Ana K.

"Tatiana and her staff are absolutely the best, they made me feel so welcome. I was there for lip filler and I will say they numb really well and there is zero pain involved. Tatiana was giving a course for fillers and she guided her nurse students so well, she's very patient and knowledgeable. The before and after is incredible and could not have asked for a better service, I am beyond happy with my results and will continue my visits to keep up with the lovely look she gave me."
Rachel

"Karissa is the absolute best with injections!! Wouldn't trust anyone else to touch me with a needle except her. She is so skilled. She makes even the most painful procedures painless and is so good at making sure you look symmetrical and amazing. Love love love my results and will always keep coming back to her!"
Jordan J.

"Everyone here is so kind, friendly, & helpful! today was my first time getting Botox and lip filler and my experience was very good! Karissa is amazing and answered all of my questions, explained everything, & talked me through the process. she is so sweet and easy to talk to and I look forward to getting more services done with her!"
Darija S.

"I am so obsessed with this place! Tatiana (the owner) is literally the sweetest and she has the best employees! My lips were botched (that's what I get for going to a different salon) and Karissa fixed them and made them look even better! She's the best at what she does. I was 1000% recommend this place to anyone not only for lip filler but other treatments as well."