PDO threads

What is NovaThreads?
NovaThreads are needles that are preloaded with a PDO thread. They contain Polydioxanone which is used for biomedical applications stimulating collagen synthesis fixating tissues in a more favorable position.
How does it work?
NovaThreads work by inserting the whole needle in the interstitial tissue at a subdermal level, parallel to the surface of the skin, pulling the needle out as the PDO thread remains under the skin's surface. There are not cuts or incisions involved.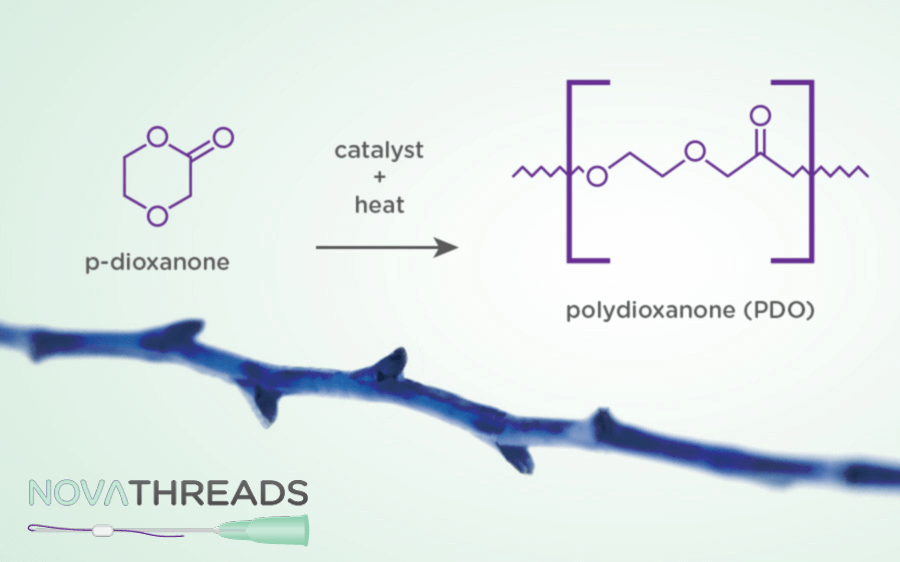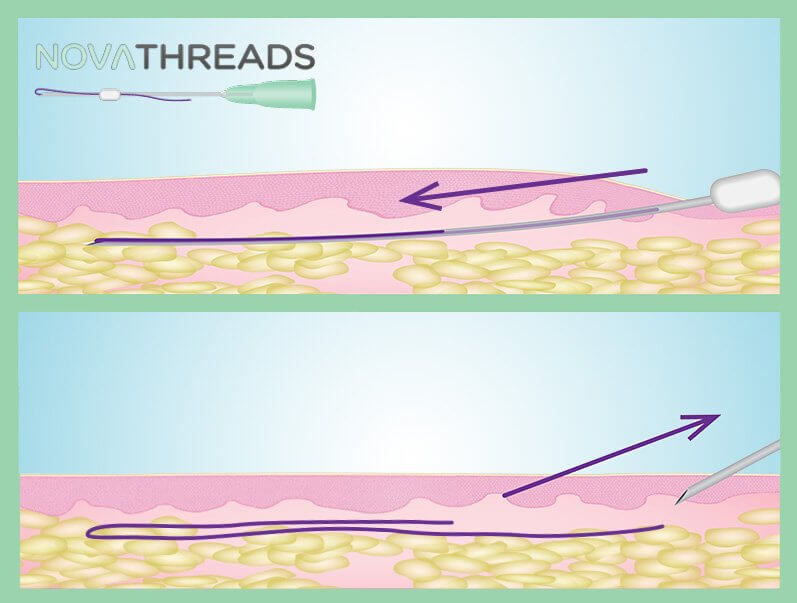 NovaThread Techniques
There are two techniques used for NovaThreads. The first is Nova-Mesh which consists of creating mesh under the skin using the smooth or twist thread creating a net underneath the skin. This technique relies on the needles reaction to the foreign body, stimulating new collagen.
The second technique is the Nova-Lyft technique, this uses barbed threads providing an extra grip creating "skin repositioning" or tightening depending on the type of barb used and the area of treatment such as jawline, cheeks, neck and eyebrows. Also it can give great improvement in lifting of the buttock, thighs and arms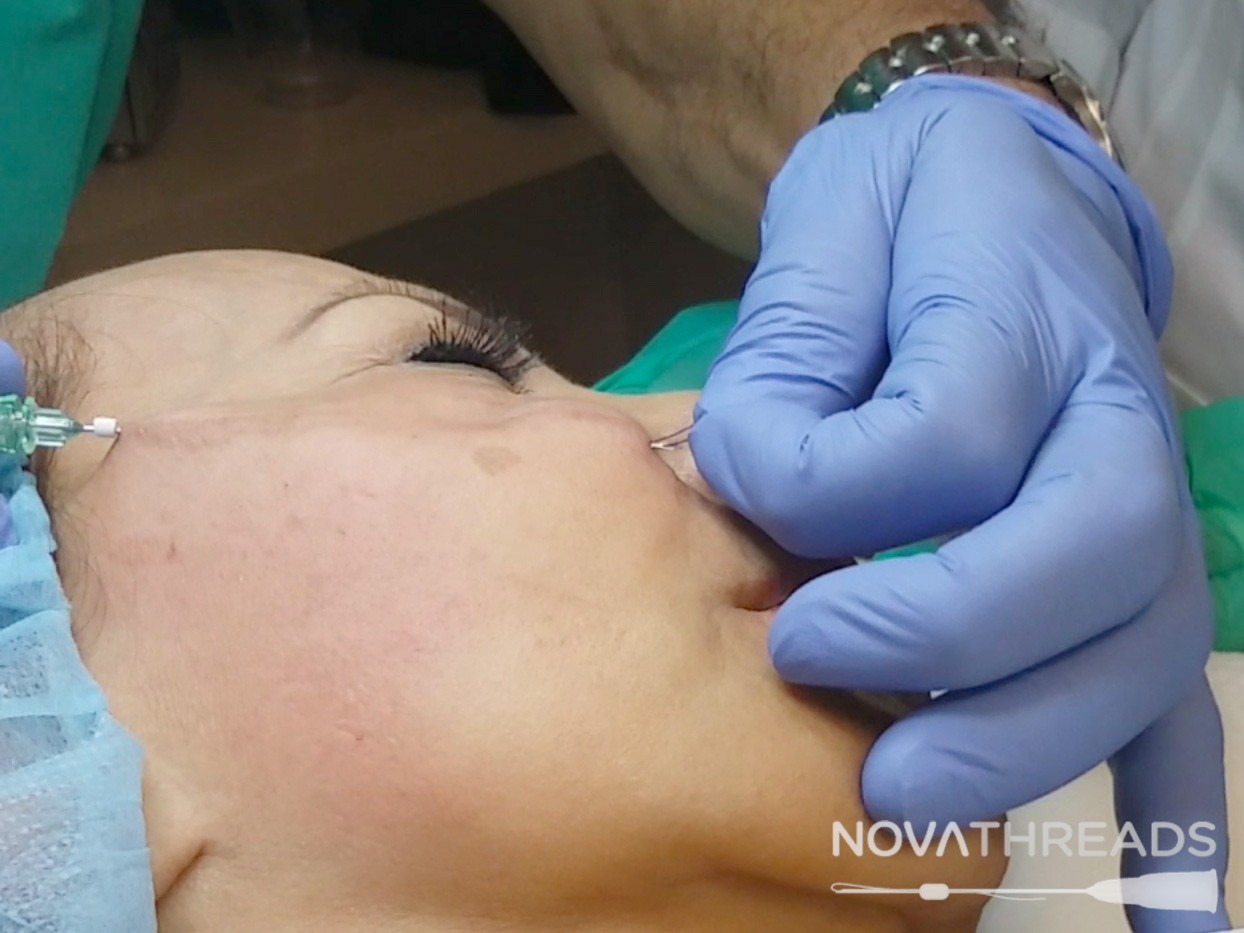 Call us now for a consultation and assessment.
WE CAN DESIGN THE TREATMENT PLAN RIGHT FOR YOU!
** these procedures results may vary per client **
NEW IMAGE WORKS CLIENT REVIEWS

Lupita C.

"I have been looking for a medical spa to get lip fillers and I found the best place. New Image Works its my favorite place now. Tatiana is the best. She is so nice and knowledgeable, she gives you that confidence you need when getting infections. Her staff is so nice and welcoming. I really recommend New Image Works."
Lauren H.

I fell absolutely in love with Tatiana and her staff after my first visit! She is so welcoming and makes you feel like you are getting the best service possible. She is so adorable and her work is AMAZING! My lips are so natural looking while still giving me that extra plump I was looking for. If I could give her 100 stars I would! Highly recommend!"
Krystale J.

"Hands down the best! I had a facial done by Honey and it was absolutely amazing. I also had lip filler by Tatiana and she is a perfectionist. The office is extremely clean and the front desk staff are very friendly. I travel over a hour to been seen here at New Image and refuse to go anywhere else. Check them out, you will not be disappointed."
Felicia R.

"I have been getting my lips done for years and they have always been off in size and shape, Tatiana did everything I wanted and made them even. I also wanted to get my nose sized so it wasn't hanging down so much. It was my first time and she did an amazing job. She even suggested I do my chin do even out my entire face. I am sooooo happy and I will only go to her moving forward."
Michelle F.

"Tatiana is by far the best practitioner in the biz! Honey is so kind and helped me figure out the best course of action to combat my adult acne.
I am very grateful to walk into this office and feel at home. My experience at the office is top notch every time."