BOTOX

BOTOX® Cosmetic is a widely used treatment for reducing wrinkles. It works by weakening the small muscles around the eyes and forehead that cause frown lines and deep wrinkles in these areas. During the treatment, tiny injections are administered to targeted sites. Within a few days, patients can see the effects, and the results typically last for 2-4 months. Subsequent re-injections are necessary to maintain the results.
Our provider team at New Image Works in the Chicago area, consists of highly trained, expert BOTOX injectors that specialize in noticeable and natural-looking results that last.
What is BOTOX® Cosmetic?
BOTOX® Cosmetic is the only FDA-approved product that can temporarily improve moderate to severe frown lines between the brows, forehead lines, and crow's feet lines around the sides of the eyes.
How does BOTOX® Cosmetic work?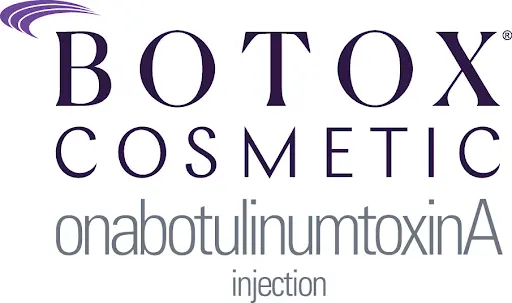 BOTOX® Cosmetic addresses one of the primary causes of frown lines and crow's feet – the repeated muscle contractions resulting from years of frowning and squinting. When administered by your New Image Works provider, BOTOX® Cosmetic injections temporarily decrease muscle activity in these areas.
Did you know?
Here are some key facts about BOTOX® Cosmetic (onabotulinumtoxinA)::
In 2002, BOTOX® Cosmetic became the first product of its kind in the United States to receive FDA approval for moderate to severe frown lines
#1 selling product of its kind in the world
Approved in 78 countries for aesthetic use
Eight out of 10 BOTOX® Cosmetic (onabotulinumtoxinA) surveyed patients (n=299) say they will continue treating their frown lines
Approximately 9 out of 10 BOTOX® Cosmetic surveyed patients (n=297) are willing to tell friends and family about their treatment
How is BOTOX® Cosmetic (onabotulinumtoxinA) administered?

To temporarily improve moderate to severe crow's feet, your Chicago injector will inject BOTOX® Cosmetic into the muscle surrounding the sides of your eyes—called the orbicularis oculi.
To temporarily improve moderate to severe frown lines, BOTOX® Cosmetic is injected into two specific muscles: the corrugator and procerus muscles.

How much Botox will I need?
Each individual patient's dosage varies. By injecting less than recommended dose of BOTOX, muscles will still remain active and thus may continue contracting. Schedule a personalized consultation with one of our highly-trained injectors in the Chicago area today.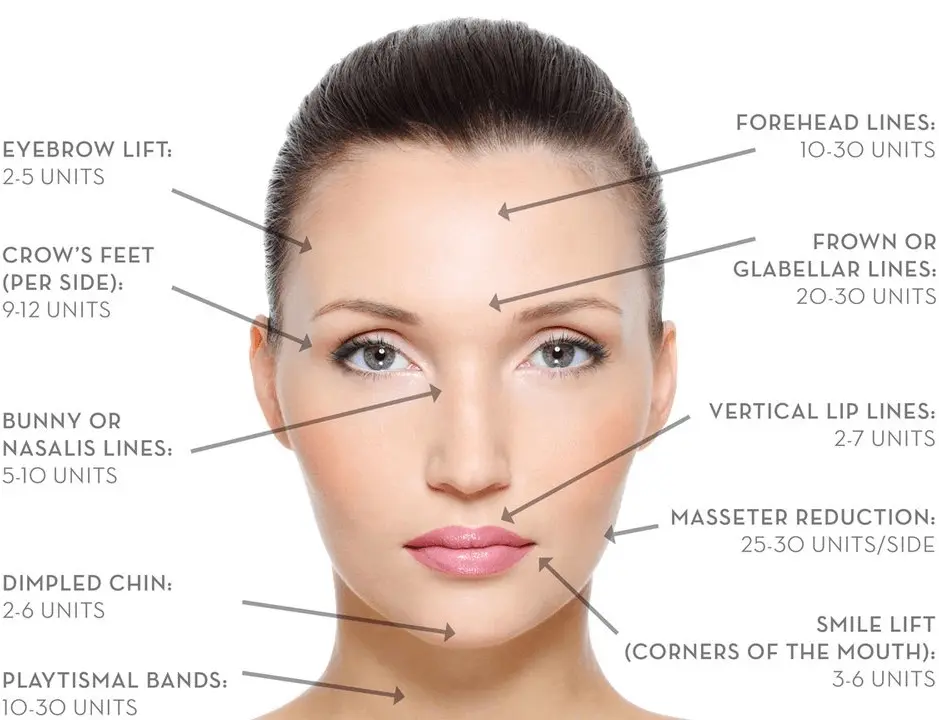 Will BOTOX® Cosmetic allow me to show facial expressions?
When BOTOX® Cosmetic is administered by an experienced injector at New Image Works, you should not lose the ability to show expressions. BOTOX® Cosmetic is a technique sensitive procedure that should only be performed by a licensed and trained aesthetic provider who has expertise in facial anatomy. Talk to our provider team at New Image Works in the Chicago area today about your expectations and we'll tailor a unique treatment plan to help you get the look you desire.
NEW IMAGE WORKS CLIENT REVIEWS

Samar A.

"I love this spa. The people are all so nice and take care of all my needs. Little wait time, and perfect results that last. It's honestly worth it. My injector was Karissa and she is beyond phenomenal. My confidence has improved dramatically following my treatments with her and I can't thank her enough. All of the injectors at New Image Works Chicago are so nice."
Ana K.

"Tatiana and her staff are absolutely the best, they made me feel so welcome. I was there for lip filler and I will say they numb really well and there is zero pain involved. Tatiana was giving a course for fillers and she guided her nurse students so well, she's very patient and knowledgeable. The before and after is incredible and could not have asked for a better service, I am beyond happy with my results and will continue my visits to keep up with the lovely look she gave me."
Rachel

"Karissa is the absolute best with injections!! Wouldn't trust anyone else to touch me with a needle except her. She is so skilled. She makes even the most painful procedures painless and is so good at making sure you look symmetrical and amazing. Love love love my results and will always keep coming back to her!"
Jordan J.

"Everyone here is so kind, friendly, & helpful! today was my first time getting Botox and lip filler and my experience was very good! Karissa is amazing and answered all of my questions, explained everything, & talked me through the process. she is so sweet and easy to talk to and I look forward to getting more services done with her!"
Darija S.

"Iam so obsessed with this place! Tatiana (the owner) is literally the sweetest and she has the best employees! My lips were botched (that's what I get for going to a different salon) and Karissa fixed them and made them look even better! She's the best at what she does. I was 1000% recommend this place to anyone not only for lip filler but other treatments as well."