Just in time for summer, our Migiri Gel full body and face moisturizer is just what you need to keep your skin looking youthful and glowing all year round! But why is it important to moisturize not just your face, but body too?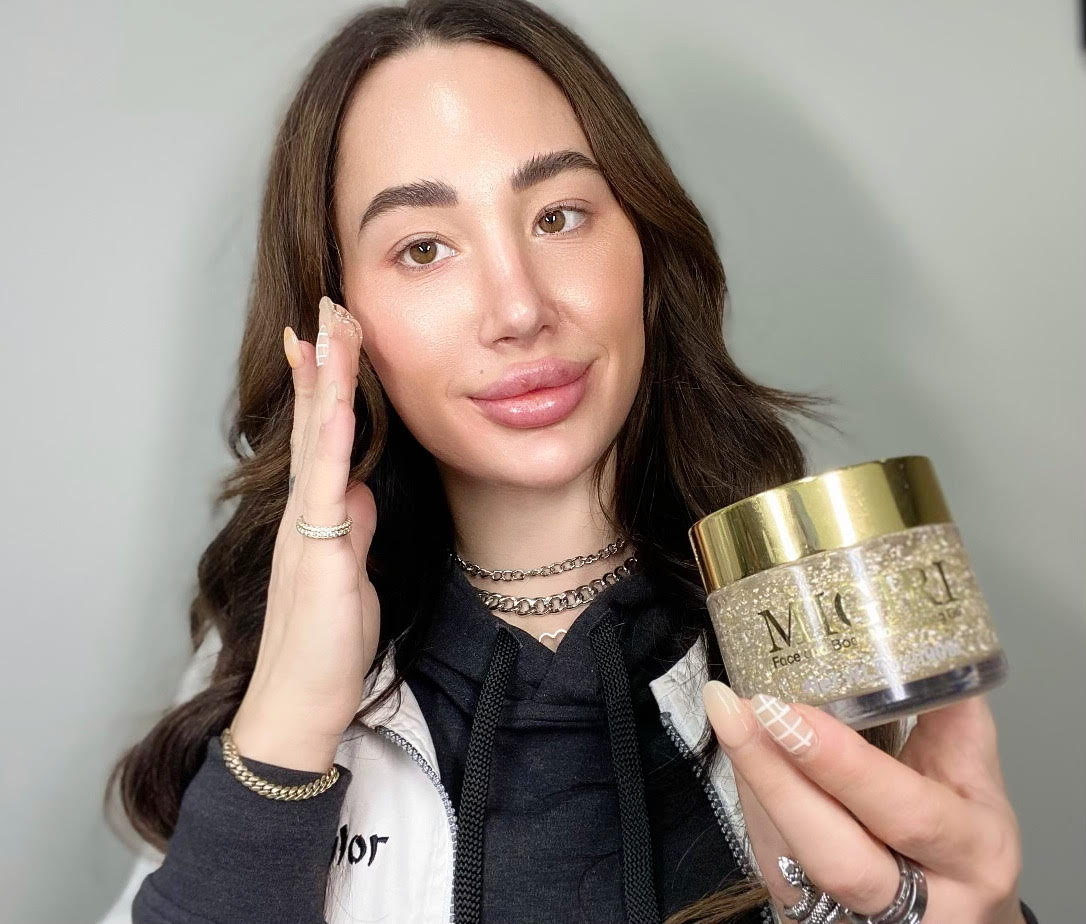 As we age our skin will naturally lose its glow and elasticity. Although we offer many services here at New Image Works that will help bring your youthful appearance back, we can help prevent needing these services by taking better care of our skin at home.
By moisturizing daily, both face and body, this will aid your skin from developing excessive dryness and/or oiliness by providing healthy oils to your skin, and add a protective layer to prevent the most common skin condition, acne. Acne is formed from a buildup of dirt and oil in our pores due to many different reasons. This could include not using preventative products on a regular basis, using products that aren't suited for our skin needs, or even diet.
The Migiri Gel is a highly requested product because of the hydration properties it provides, without a residue that makes your skin feel sticky throughout the day. Infused in the gel is collagen, best known for its importance to provide a more beautiful, plump and hydrated skin glow throughout the day, regardless of your skin type.
The Mirgiri Gel has both gold and silver flakes within the gel, meaning if you have any allergies towards these it is advised you do not use it. The gold flakes in the gel are great for inflammation and redness. While protecting against free radicals, this is also supporting your anti-aging collagen production. Silver on the other hand is fantastic for acne, rosaticia, and eczema. Along with the silvers anti-aging properties, skin elasticity is a key component to keeping your youthful skin looking gorgeous!
Skin problems can be prevented by using proper moisturizer for your skin type, along with consistency. Whether you have oily or dry skin, our Migiri Gel is perfect for you! The most sensitive spot most people only consider to moisturize is their face, but it's important to not forget back ears, neck, and chest as well. These areas are known to be very vulnerable to dryness and skin cancers. It's important to keep these sensitive areas hydrated and healthy!
With that being said, the Migiri Gel is a perfect way to leave your skin feeling hydrated and refreshed after you shower. And let's be honest, who doesn't love a nice hot shower? Hot showers are a great way to start or end your day, but it also strips away moisture from your skin, leaving it dry and prone to daily stresses for your skin.
With the Migiri Gel's primary focus to hydrate your skin from head to toe, you can expect ingredients such as: Chinese Peony Root Extract, Houttuynia Cordata Extract, Natto Gum, along with silver, gold, and platinum foils! With these added ingredients, along with daily moisturizing, the Migiri Gel will help prevent aging just by adding a few extra minutes to your daily skin care routine!
Stop by either one of our locations to try the Migiri Gel before we run out!