We are proud to have the world's only Hybrid Fractional Laser available for our guests. Look no further if you need help to treat fine-lines, wrinkles, pigmentation, pore appearance, scarring, uneven skin texture and overall appearance! With Sciton's high end technology, HALO combines two wavelengths to give you the flawless skin you're looking for with minimal downtime.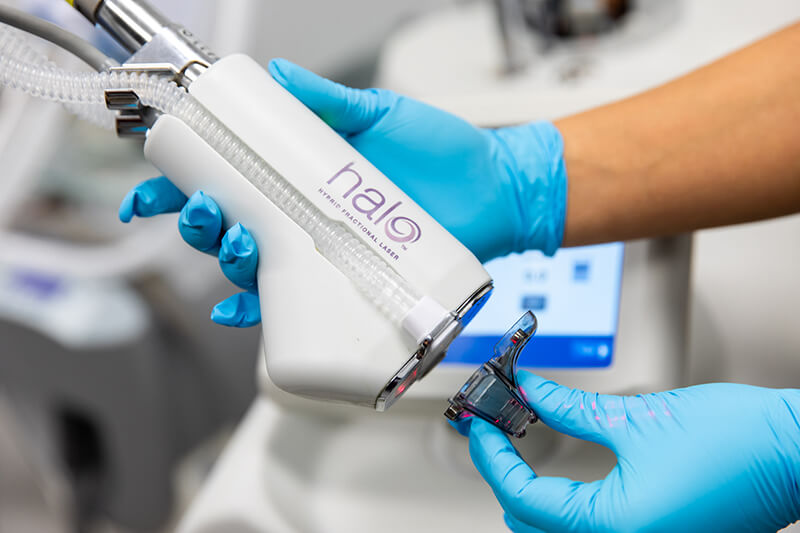 One of our favorite features with HALO is the proprietary skin mapping and measuring technology. This allows us to deliver a precise application with the laser to the desired area. HALO uses an optical navigation system within its handpiece to focus on the delivery of the laser's pulse, while ensuring efficient speed of the treatment.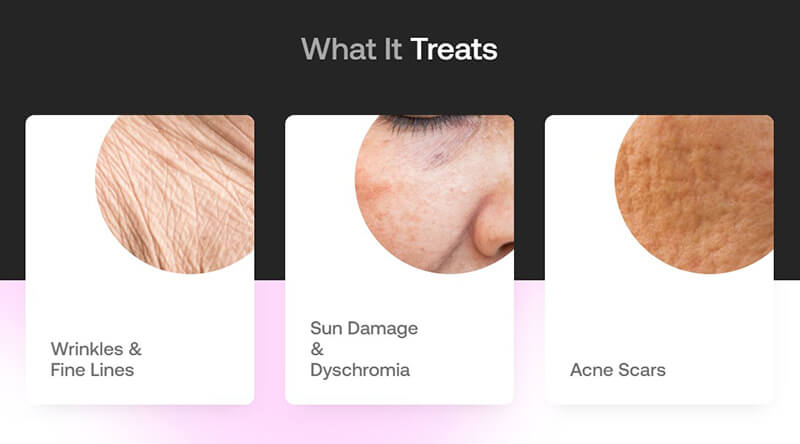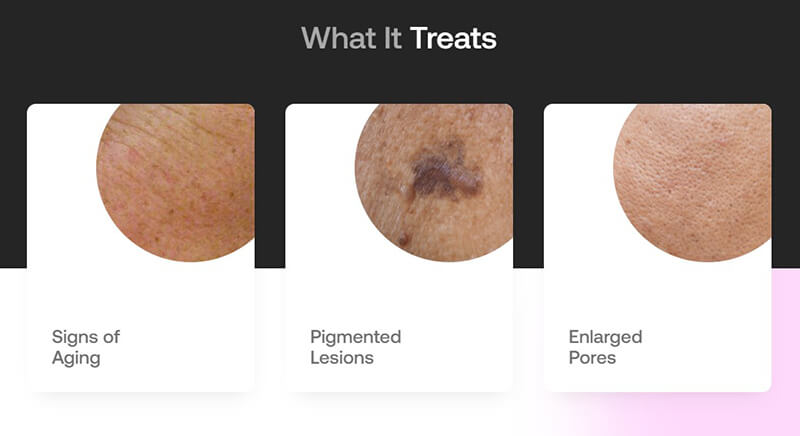 About HALO's lasers
We have many clients who call in asking about the best ways to shrink their pores, help with previous acne scarring, along with achieving brighter skin and youthful appearance. Although we offer many treatments that will help your skin benefit from these concerns, we find that the HALO treatment's technology (the dual ablative and non-ablative lasers) tackle not only the outer layer of skin but also the deeper layers of your skin, giving you flawless skin with minimal treatments, and longer lasting results.
While targeting the outer layers of your skin with the ablative laser, we are able to see significant changes in the skin with the heat applied from HALO. This will help destroy the outer cells to promote a healthy growth of new skin. This is done with a tunable 2940nm wavelength of HALO, targeting the epidermis. While the tunable laser is working between 20μm-100μm, we're focusing on vaporizing tissue to address pores and texture while maintaining control.
However, what most older styled lasers don't address is deeper sun damage, stimulating collagenesis, while also removing other dermal pigmentary concerns. This is seen with the 1470nm wavelength of the HALO laser.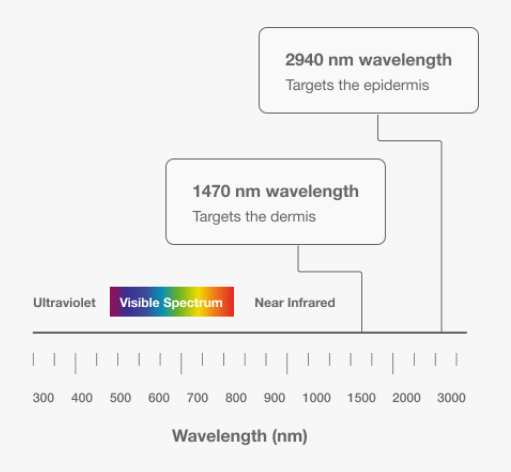 Everyone wants to feel confident in the skin they're in, and we're here to help!
Our team at New Image Works takes pride in providing complete transparency with our patients on whether or not you'd benefit from our treatments. Luckily, HALO is safe for all skin types! HALO is one of our aesthetic treatments with a little longer of downtime. You should expect up to 5-7 days of downtime. Peeling of the skin within the first 24 hours is normal, which means we recommend you give yourself a break from wearing makeup, working out, or overheating your body after the first 72 hours of your treatment. You'll see throughout the week that your skin may look more "bronzed" than usual, which is completely normal. All the while you'll see improvement within the week achieving clearer, healthier looking skin!
How does HALO feel?
The overall experience with HALO is very tolerable. We start by applying topical numbing cream to the area that's about to be treated. After waiting for the numbing cream to take effect, we then start the service. The laser comes with a cooling agent, which helps aleve the heat you may experience. Although you may feel some heat during this treatment, we receive highly satisfying results from our patients! Any additional sensations of warmth may last up to 30 minutes post treatment.
Just remember, you are your most important investment!
The beauty of HALO is that it works to give you the skin you desire now and will aspire to keep. By working with the surface level skin, along with the deeper layers, this will require less future treatments.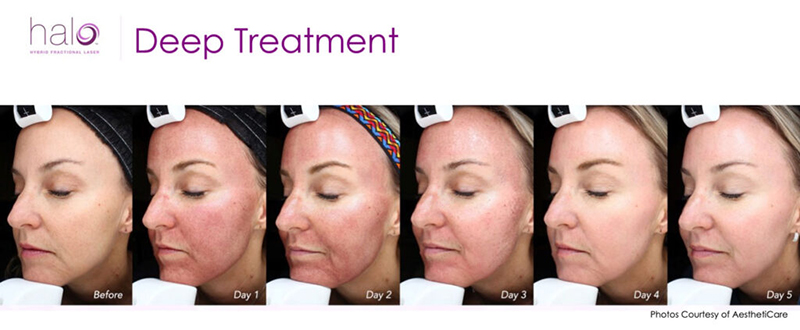 Schedule a consultation for more information!