Are you tired of dealing with wrinkles, redness, acne scars, and other skin imperfections? Do you wish for a treatment that offers minimal invasiveness and amazing outcomes? Look no further, as New Image Works is proud to introduce the revolutionary Sylfirm X treatment, now available in Miami FL, Chicago IL, and Glenview IL.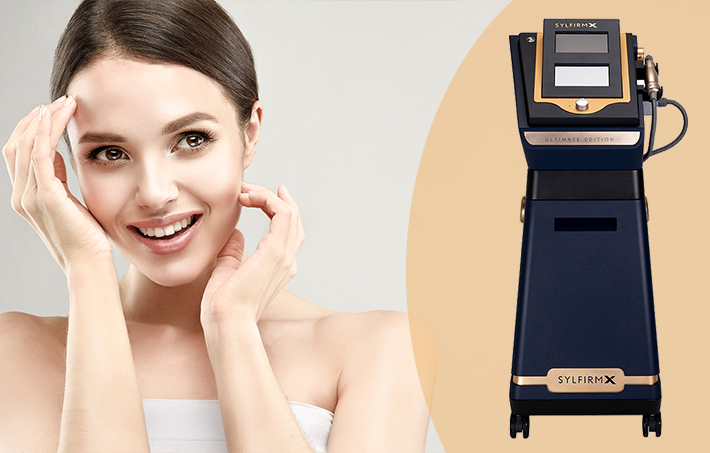 Utilizing advanced radiofrequency microneedling technology, Sylfirm X is designed to address a wide range of skin concerns, including pore minimization and overall skin appearance and tone improvement. In this article you can find out what Sylfirm X can treat, the advantages it offers, and what to expect during the treatment process.
What Sylfirm X Can Treat
Sylfirm X is a versatile treatment that targets numerous skin concerns, including:
Minimizing wrinkles
Tightening and lifting sagging skin and lower face
Lifting brows
Tightening eyelid crepe skin
Reducing tired under-eye wrinkles and fine lines
Minimizing pores and acne scars
Eliminating small pockets of unwanted facial fat
Reducing the appearance of "necklace lines"
Reducing redness from rosacea
Targeting the vascular component of melasma
Treating active inflammatory acne
Reducing stretch marks
Promoting scalp circulation
Advantages for Patients
Sylfirm X offers a multitude of benefits, including the reduction of fine lines and wrinkles related to aging, enhanced healing of acne scars, and diminished vascular pigmentation. It provides a gentle lifting effect on drooping skin, remedies for redness and melasma, and a smoother skin surface. Additionally, the treatment effectively lessens the visibility of stretch marks, narrows pore size, and promotes a balanced and uniform skin complexion. It also serves as a therapy for specific acne types and helps decrease rosacea outbreaks, ensuring an overall improvement in not only how you look, but the health of your skin.
The Treatment Process
The Sylfirm X treatment takes between 45-90 minutes (not including 45-60 minutes of numbing time), depending on the area being treated.
Most patients report a sensation of mild tingling and warmth on the skin during the procedure. A topical numbing cream is applied beforehand to ensure optimal comfort. However, it's important to note that everyone experiences pain differently. At New Image Works, various comfort measures are employed to guarantee the highest quality treatment possible. Additionally, we offer laughing gas or PRONOX to enhance comfort levels and provide extreme relaxation during the treatment. Just 10 minutes after discontinuing the laughing gas, you'll feel completely normal and can even drive home.
For re-texturizing fine lines, wrinkles, and scars, it is recommended to undergo 3 to 4 treatments, spaced 4 to 6 weeks apart. One of the major advantages of Sylfirm X over other laser treatments is its safety for use on tanned and darker skin tones, making it an excellent option for a diverse range of patients.
The revolutionary Sylfirm X treatment offered by New Image Works is a game-changer in the world of skin rejuvenation. Its versatility in treating various skin concerns, combined with its minimally invasive nature and minimal downtime, makes it an attractive choice for patients seeking to improve their skin's appearance and tone.
Are You Ready to Make a Change?
If you're ready to experience the incredible benefits of Sylfirm X for yourself, don't hesitate to contact one of our locations in Miami, Chicago, or Glenview to schedule a consultation. Our expert team is here to help you achieve your skin goals and provide the best possible treatment experience. Don't let wrinkles, acne scars, or other skin imperfections hold you back any longer – give Sylfirm X a try today and unveil a more radiant, youthful you!
If you have any questions or concerns about the Sylfirm X treatment or would like more information, please don't hesitate to contact us. Our knowledgeable staff is always available to provide the information and support you need to make an informed decision about your skin rejuvenation journey.