Diamond Glow Facials
Welcome to the world of Diamond Glow facials! This revolutionary facial treatment is taking the beauty industry by storm – and for a good reason. Diamond glow facials offer several benefits for your skin, including improved texture, tone, and radiance. Not only that, but Diamond Glow facials are also a great way to relax and pamper yourself. They are a great addition to any skincare routine and can be done as often as once a month. So what are you waiting for? Keep reading to learn why you should have monthly Diamond Glow facials!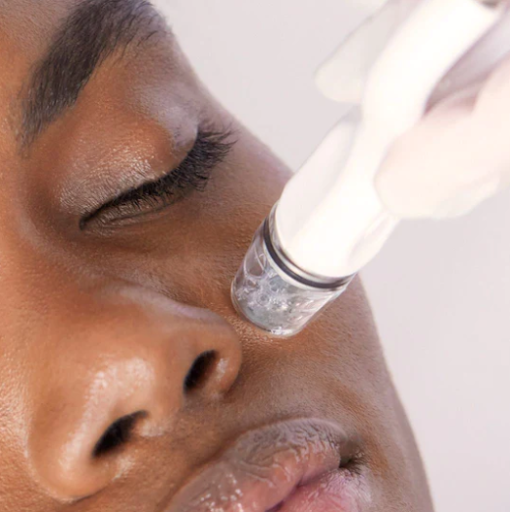 Your skin is your largest organ and deserves the same amount of care and attention you would give to any other organ in your body. Just like you get a regular check-up with your doctor, your skin needs regular check-ups too. Having a monthly Diamond Glow facial is not only a luxurious experience, but it is also beneficial for your skin.
Our Diamond Glow facial will help to exfoliate the skin, remove dead skin cells, and promote the growth of new skin cells. In addition, they can also help to improve the overall tone and texture of your skin. If you are looking for a way to improve your skin's appearance, then a Diamond Glow facial may be right for you.
At New Image Works, we recommend monthly Diamond Glow facials which we can specifically tailor to meet your skin's needs with five different serums to choose from. Our Diamond Glow facials are a type of exfoliation treatment that uses diamond tips to remove dead skin cells and promote the growth of new ones.
Benefits of Diamond Glow facials include:
Improved skin tone and texture
Smoother, more hydrated skin
Reduced appearance of fine lines and wrinkles
Reduced appearance of dark spots and blemishes
Enlarged pores or oily-prone skin
Dry and dehydrated skin
Achieving and maintaining clear, youthful, and healthy skin can seem like a never-ending battle. With all of the different products on the market that claim to be the "miracle solution" for all your skin concerns, it can be hard to know where to start or turn when you're not seeing results. One of the best things you can do for your skin is to keep it healthy and clean from the inside out. That's where Diamond Glow facials come in.
Not only does this leave your skin looking and feeling refreshed, but it also promotes the growth of new skin cells and improves the overall health of your skin. If you're looking for a way to take your skincare routine to the next level, schedule a Diamond Glow facial with us by using the link below!