1. Hydration
Vitamin C is known to decrease transepidermal water loss (TWEL), allowing your skin to retain moisture and improves barrier function. Often people will overproduce oil when dehydrated which can lead to believing that you don't need to add moisture to your skincare routine. With that being said, it is still important to add essential hydration steps to your skincare routine to keep it happy and healthy!
2. Brightening / Reduces Hyperpigmentation
Vitamin C inhibits melanin production, fades dark spots, and evens out skin tone! This includes age spots and melasma. Although some people may compare this to Retinol, not everyone is a good candidate for Retinol use.
3. Reduces Redness / Post Acne Scarring
Vitamin C has anti-inflammatory properties that help reduce redness and irritation, soothe your skin along with preventing puffiness.
4. Protects against sun-damage
By adding Vitamin C to your skincare routine, this can improve your healthy skin cells with antioxidants which will help protect against "free radicals" which cause skin damage.
5. Promotes Wound Healing
Because Vitamin C helps with collagen production and increases cell turnover, it can speed up wound healing. This is also beneficial in preventing scarring and infection.
6. Safe for most skin types
Most people can use Vitamin C without adverse effects. Some people may experience minor irritation if hypersensitive. It's safe to use with AHA's, BHA's, and Retinols. It's recommended to do a patch test (preferably on the forearm or behind the ear) and wait about 24 hours before using all over your face.
7. Preventative Aging
We all want to keep our youthful glow, or reduce fine lines / wrinkles while improving our skin elasticity. Vitamin C will boost your collagen production, resulting in the tightening effect for smoother, firmer skin.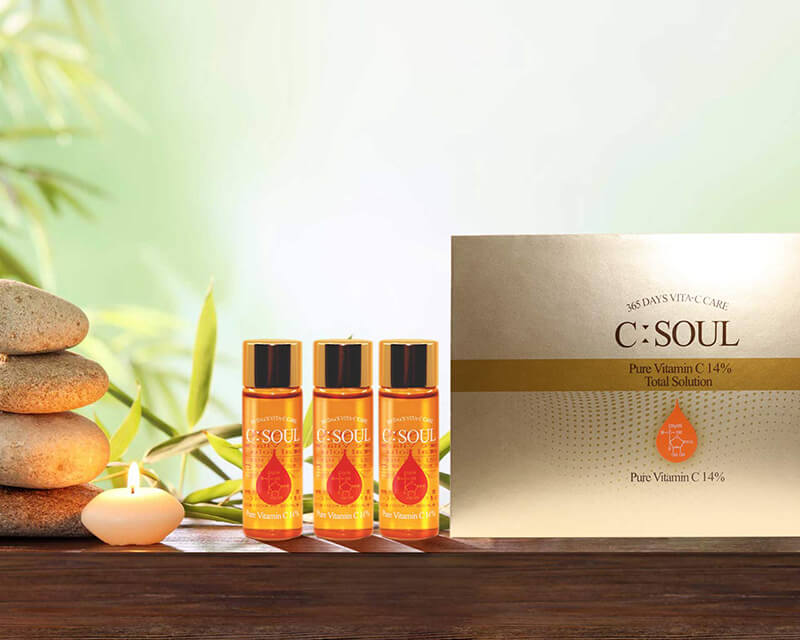 While there are many Vitamin C products on the market. Here at New Image Works we chose to carry the C-Soul Vitamin C Serum, which we have imported from Korea. This can be used day or night, but we find it best to be used at night. This product is spectacular for all the reasons listed above, but what really sets this apart is the light application and fast absorption. After using this product you'll find it leaving your skin with a dewy glow, without clogging your pores.